"If you don't know history it is as if you were born yesterday"
Howard Zinn
The Beggining
The Coffeeland Company began its activities in the field of food and beverages since 1999 with an always-rising network of distribution, starting at the Northern Greece and now in the whole country as well as abroad in Europe and Asia.
The Vision
In its renewed, sophisticated facilities the company has managed to house certified domestic products, and those of big foreign brands, always driven for high quality in combination with the most competitive prices in the market.
Private Label
In adequately equipped production units main products as alcohol free condensate, homemade lemondae, liquid sugar etc. either for the company itself or for private label for its customers. The company is always there for its partners, offering new and private label products like the biggest representatives of espresso in the market, for whom we print sugar, honey and stevia in sticks, granting them bigger name recognition
Bristot Representative
2012 begings with another successful partnership with italian company Procaffe S.p.A, and the incusion of Coffeeland in the family of epresso Bristot representatives for Greece.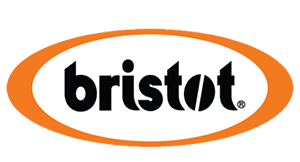 Presence in Dubai
Finally, in May 2013 Coffeland Dubai is founded with main goal of activities to promote greek products in the U.A.E. Meanwhile operates in creating franchise booths and stands with "Coffeeland Iced Room" brand name, where cold beverages are mainly distributed. U.A.E. market has given a huge boost in Coffeeland's exports and manages to slowly but stadily place greek products in the heart of greeks as well as foreigners living and working there.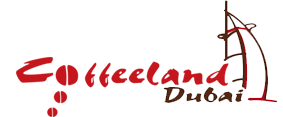 The Evolution
The company employs ever more specialized staff, so that the rising demands of the market make it pioneer and always ready for the needs of its customers. In less than two years the company has managed to be equipped with representatives in every district of the country, be dynamically involved in the retail field with big partners in retail stores as well as cash n carry (s.m. MASOUTIS, VLACHODIMOS, KANTZAS etc.) and has developed its relations with the partners to be from strictly professional to more casual and family-like in time.
Distribution Network
Privately owned track vehicles and partnership with the biggest transport companies in the country have created a vast and flexible distribution network so that our products reach every corner of Greece. Right contact, quickness and minimization of delivery times become the key to the relationship with our customers and makes our company to be one of the most reliable in the market.
Quality is the Goal
Goal of the company is maintaining the quality of products and the increase of their variety, and wish for the future to always be able to offer the best in regards of HO.RE.CA market. The company is certified with ISO 22000 by the certification body TUV HELLAS and also has a certificate from the carrier Insist Greek.